Recommendations from the staff at Seven Stories Press

Barn 8 by Deb Olin Unferth (Graywolf)
It's hard to concentrate these days. Most books I've attempted to read I've quickly abandoned, except for Barn 8 by Deb Olin Unferth. I can read this book, and I'm grateful. It's the story of two auditors in the agriculture industry who kidnap/save chickens from industrial farms. It's delightful.
Also, I rewatched Babe (1995) recently, which I tend to do in times of crisis, and let me just say that this movie still holds up. It's a perfect film. Stream it, pirate it, whatever. Just watch it. You won't regret it.
—Allison
"Poem [Lana Turner has collapsed!]" from Lunch Poems by Frank O'Hara (City Lights) and "Humans are not the virus!"
It seems like there are two kinds of book recommendations going around right now: escapist books and "pandemic books." Some people find it comforting to read about situations that are similar to ours, and others just want to forget about things for a little while. Personally I've had trouble concentrating on any kind of book so I am mostly reading articles and poems these days. This article about coronavirus and eco-fascism is so smart and everyone should read it. And if you need a lift, there's always Frank O'Hara urging Lana Turner to get up. Hang in there, everybody <3
—Lauren
Voices by Antonio Porchia, translated by W.S. Merwin (Copper Canyon)
This collection of aphorisms tests the limits of language. Porchia encrypts truth in those words in that order and charges the silence around them with the urge to expound. The reader's mind wanders but does not grasp a meaning that can be rephrased.
—Elisa
Yoga with Tim by Tim Senesi
I suspect I'm not alone these days with trouble concentrating, sleeping, and otherwise settling my mind at this most unsettling time. So rather than books, Netflix series, or music, I give you Tim Senesi, my most visited YouTube yoga instructor/surfer dude guy. It's "Yoga with Tim" every morning for a dose of inner quiet before I make my morning commute from my bedroom to the kitchen table where my computer awaits. So, during isolation, or anytime really, I highly recommend bowing down (that is, in downward dog) to yogi Tim. Also, endless snacking is a good distraction.
—Ruth

The Lie and How We Told It by Tommi Parrish (Fantagraphix)
Tommi Parrish's graphic novel, The Lie and How We Told It, is a touching reflection on the ways in which we construct and conceal our gender orientation and sexual preferences. The story follows two friends who reconnect after years spent apart, and, as they converse, it becomes apparent how discontent they've become with their relationships and their queer identities. The narrative feels incredibly personal, and the whole thing is beautifully illustrated. Seeing these cutely drawn caricatures deal with such existential issues is disorienting in a really provocative sort of way.
—Sam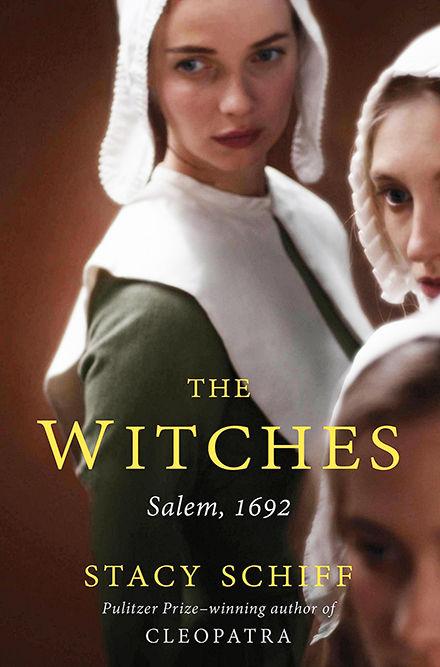 The Witches by Stacy Schiff
I don't really know why, but I've always been drawn to the Salem Witch Trials. How, I thought, could an entire community collectively lose its, well, marbles for nine months? Stacy Schiff's The Witches stabs at what is ultimately an unanswerable question—as you can imagine, 17th century New England record-keeping was somewhat lacking. Though Schiff often edges into the dramatic rather than the historic, which can be off-putting for some, she does so wonderfully. The absurdity of the bewitchings themselves, and the wave of accusations, convictions, and executions that followed, stretch even the boundaries of fiction.
—Shayan